The system of JAVELINS is in Georgia
23, January 2018 14:21:00
"The first stage of the acquisition system has been successfully completed. The system is located in a safe place, "Georgian Defense Minister said after meeting with the US Ambassador.
According to Levan Izoria, in the near future, the Georgian military servicemen will be able to master the skills needed to use this system.
"Javelin" is the third generation anti-tank weapon that can destroy the targets not only directly, but also by the heat intruder, beyond the barrier. After the missile, the rocket will fall from a height of about 50 meters above the surface and destroys it.
In order to find the target, the rocket uses the thermal and laser system installed on its front and does not require the operator to manage it. The United States adopted a decision on sale of jawans to Georgia on November 20. In total, the FGM-148 72 launchers and 450 more missiles will be bought by our country for 75 million dollars.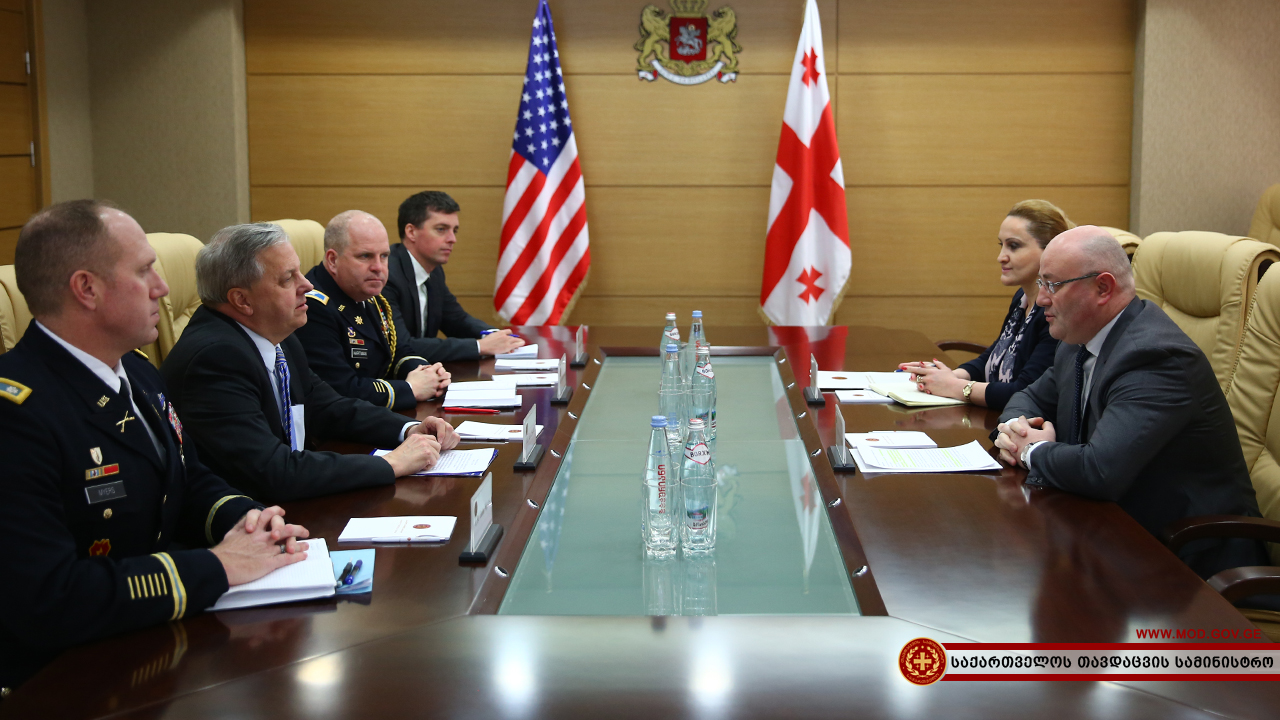 Levan Izoria hosted the US Ambassador to Georgia Jan Kel at the Defense Ministry today. Discussions also focused on the projects implemented within the frames of bilateral defense cooperation with the strategic partner - the launch of the Georgian Defense Preparedness Program and prospects of future cooperation.